Founder / Partners
About the Founder
Ms. Donna Pearring has over 25 years of practical business, managerial, and leadership experience in Fortune 100 companies, such as IBM and Siemens. Her areas of focus have been in leadership and team development, talent/performance management, training facilitation, coaching and consulting, career mentoring, process innovation, organizational development, change management, and client and internal relationship building. Ms. Pearring also has over 15 years of leadership, executive, career and team coaching experience. Her emphases on career development, leadership styles, performance management and organizational development have provided guidance and training to many individuals and organizations to help them visualize the future and create new possibilities. She is skilled at helping individuals and teams to strategize and focus in order to obtain results, as well as enhancing communications skills and building client and colleague relationships.
Utilizing her years of work experience, she is able to easily connect with her clients and relate to their situations. Having direct experience in working within organizations in various different capacities, to include sales support, operations and service, she is able to relate to the challenges faced by organizations and their teams. All of this experience, in addition to continued education, enhances her coaching approach and consulting expertise.
While being passionate about her work, Donna is also passionate about her family, her children, and her friends. She makes connections easily and enjoys sharing with others. She is a volunteer career coach for community leadership programs, a chairperson for the Review and Acquisition Committee on the PTO board for her children's school, and a volunteer basketball coach for the Catholic Youth Organization.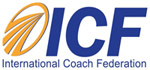 ---
Partners


The Ermi Group
www.ermigroup.com
(301) 775 - 5388


The Ermi Group, LLC, a Human Capital Solutions and Leadership Coaching firm, believes in close partnerships with company executives, managers, and HR to customize solutions that best fit their corporate culture and readiness. The Ermi Group will prepare your organization and leaders for the challenges ahead by bringing proven best practices and executive level expertise. The Ermi Group packages solutions, tools, frameworks and models that are right for your business- not cookie-cutter or off-the-shelf - while using an efficient, pragmatic, collaborative approach.





Janus Development Group
www.janusdevelopmentgroup.com
(703) 827 - 8727


The vision of Janus Development Group is to assist individuals, groups, organizations, and communities to create a path to their desired future. Facilitated conversations, providing the appropriate resources, and guiding development through change are strategies to achieve this. President and Chief Learning Officer Jan Day Gravel offers over 20 years experience in corporate, federal and community sectors.





Vantage Human Resource Services
www.vantagehrs.com
(703) 899 - 7505


Vantage is a veteran-owned, small business company with more than 40 years of human resource services experience and a successful graduate of the Small Business Administration's 8a program. Vantage exists to help organizations and employees achieve excellence. For the members of the Vantage Team, this is not just a tag line; it is a professional way of life. In all our contract work, we focus on helping clients develop their work force at a high level. We work with our clients providing direct support to employees in the form of training, facilitation, executive leadership coaching, counseling, career skills development, and providing a variety of developmental resources to employees.





The Women's Center
www.thewomenscenter.org
(703) 281 - 2657


The Women's Center provides mental health counseling, support and education to people of all ages, to build resiliency, navigate life's challenges and opportunities, find healing and wellness, and develop new skills and goals for life. Over the past forty years, we have grown to include service to women, men, families, young adults and children. We now serve 4,000 people annually at our two locations in Virginia and Washington, DC. Functioning as a teaching institution for mental health professionals, we provide one of the largest, and most prestigious and competitive training programs in the region. The Women's Center will continue to be synonymous with mental well-being, and all members of the community, regardless of age, gender, ethnicity or economic status, can turn to the Center for counseling support when facing life's challenges and transitions, or are seeking personal or professional development. Our vision is realized because of our partners – corporate, government, nonprofit and individuals — who work with us to reduce the stigma often associated with mental health services, by promoting the improved quality of life that these essential services bring.